Egg Farmers of Newfoundland
& Labrador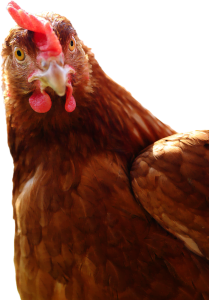 Our Farms
Newfoundland and Labrador is home to multiple high-functioning egg farms. These farms not only employ individuals all across the island but also provide the province with a steady supply of fresh, locally produced eggs.
Start Clean-Stay Clean™ is Canada's nationwide comprehensive on-farm food safety program that ensures Canadian eggs are kept clean and fresh.
The program includes everything from on-farm inspections to mandated standards for storage, cleanliness, air quality, feed, and record keeping. 
Canadian egg farmers follow feed regulations set by the Canadian Food Inspection Agency (CFIA), part of which states that steroids and hormones are not approved for use in Canada. Through these regulations, Canadians can enjoy peace of mind knowing that the eggs they buy are steroid and hormone-free.
Animal Care
Newfoundland egg farmers prioritize the care and well-being of their hens through Canada's nationwide, comprehensive Animal Care Program.
Each system provides a clean environment, access to fresh food and water, and protection from natural predators.
This program reflects the highest standards in animal care and is regularly reviewed and strengthened. The program ensures that our hens have access to a well-balanced and nutritious diet, plenty of fresh water, and a comfortable and clean environment through visits by trained field inspectors.
Animal care takes top priority for Newfoundland egg farmers. The Animal Care Program is based on the Code of Practice, developed by Canada's top veterinarians and experts in animal care as well as representatives from the Canadian Federation of Humane Societies and the Canadian Food Inspection Agency.
Hen Housing
In Newfoundland and Labrador, egg farmers use a variety of different systems to house their hens.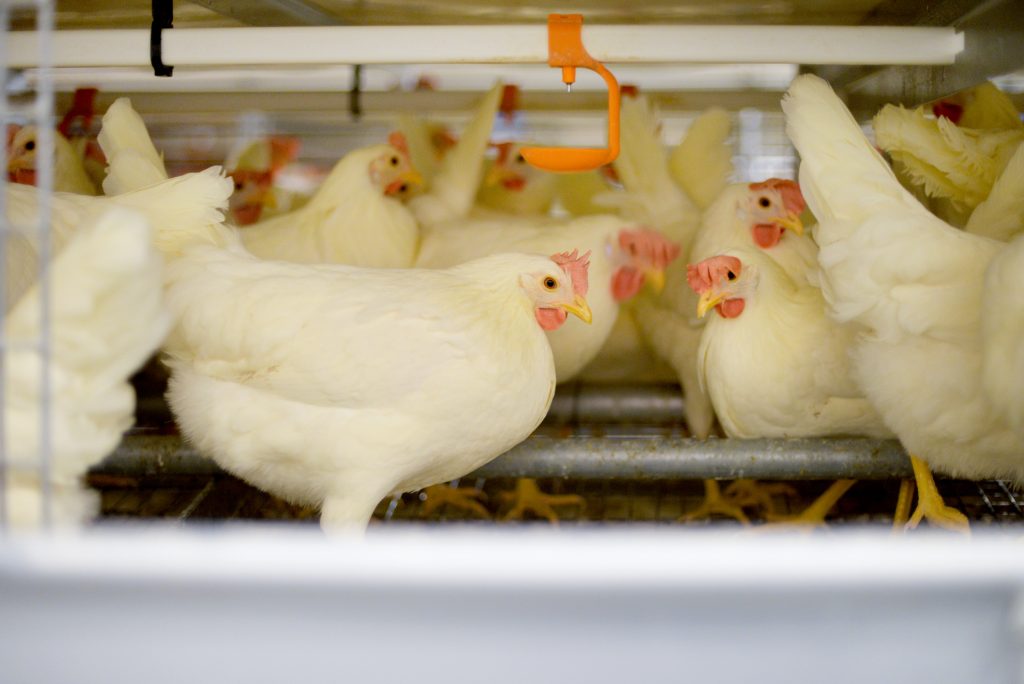 Each system provides a clean environment, access to fresh food and water, and protection from natural predators.
Most hens are housed in temperature-controlled barns due to Newfoundland's unpredictable climate. This allows farmers to keep a consistent temperature in the barn and protects the hens from inclement weather like rain, snow, heat and humidity.
In conventional systems, hens are housed in small group settings with plenty of access to food and water. As seen in Deer Lake's Barn Fine Eggs farm, enriched systems are equipped with perches and a curtained-off area where the hens lay their eggs. In free-run systems such as Nathan Dennis's Long Range Poultry Farm in Cormack, hens roam the entire barn floor. Similar to free-run systems, free-range systems allow hens to roam the barn floor with access to the outdoors, as weather permits
Supply Management
In Newfoundland and Labrador, supply management plays a key role in ensuring easy access to fresh, local, high-quality eggs across the island.
Because of Canada's nationwide set of rules and standards around supply management and supporting local economies, local egg farmers across the island are essential in maintaining Newfoundland's supply of locally produced eggs. This system provides consumers with the freshest and highest-quality eggs, while also providing a fair return to the local egg farmers who's hard-work make it all possible.
Locally-driven supply management also supports the nation's economy, with Canadian eggs adding over $1.3 billion to Canada's GDP. It's no wonder that our supply management system is so effective, in fact, Canadians consume more eggs than Tim Horton's coffee… seriously! On average, Canadians eat 5 eggs for every cup of Tim Horton's coffee they drink. 
Through emphasis on local production and distribution, our supply management system supports food security in Newfoundland by bringing added stability to food production and helping protect supply chains from disruptions and shocks. 
The Egg Farmers of Newfoundland are committed to building a sustainable future for our hard-working farmers and communities–today and for generations to come.